Prior to 2016 it was almost impossible for Egypt's beleaguered Christian community to gain the necessary permission to construct or renovate church buildings.
Believers in Egypt refer to this period as "the crisis era".
Things changed when the government of President Abdel Fattah al-Sisi passed the 2016 Law for Building and Restoring Churches, which repealed the Ottoman-era restrictions that had hampered Christians until that point.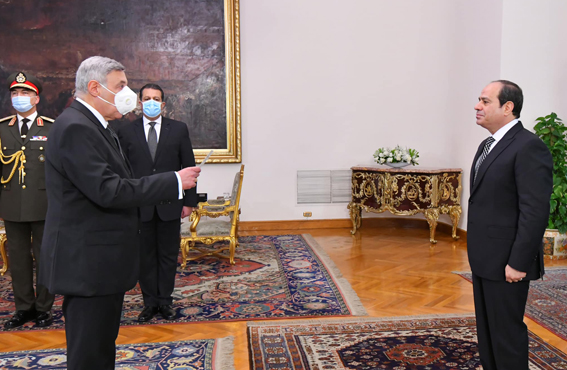 Though progress has been slow, we can give thanks that in the years since then 2,526 out of the 3,730 churches that applied for registration have received licences.
This demonstrates a change of attitude from the Egyptian authorities. President al-Sisi has been quick to give verbal and practical support to the Christian community whenever anti-Christian incidents occur.
Al-Azhar University now controls most of the mosques, with the result that the extremist Muslim Brotherhood has become much less influential.
Christians, who make up 10% of the population of Egypt, say that their situation in the Muslim-majority country is now better than it has been in living memory.
The government deserves credit for continuing with the licensing process following the tragic death of 41 people, including as many as 18 children, in a church fire at Giza, near Cairo, in August 2022.
Rather than abandoning the licensing process as too difficult or inconvenient, or using the disaster as an excuse to bring the process to a halt, the committee continues to grant licences and legalise church activities.
The licensing process also includes help and encouragement for churches in meeting safety requirements, such as installing fire extinguishers and ensuring there are suitable escape routes.
Church representatives will be invited to meet with the Egyptian Housing Minister to discuss these matters more fully.
"We are very thankful for the care being shown to our community by the cabinet committee and we are working closely with them to ensure that all the legalised churches are safe for worshippers and those who live around them," said one church leader.
At the time of the disaster President al-Sisi also offered condolences and pledged to provide financial support for the bereaved and to reconstruct the church building.
Many prayers have been made for our Egyptian brothers and sisters over the years, so it is only right that we now give thanks to God that their situation has improved to such a large extent.
Related Countries Egypt
---