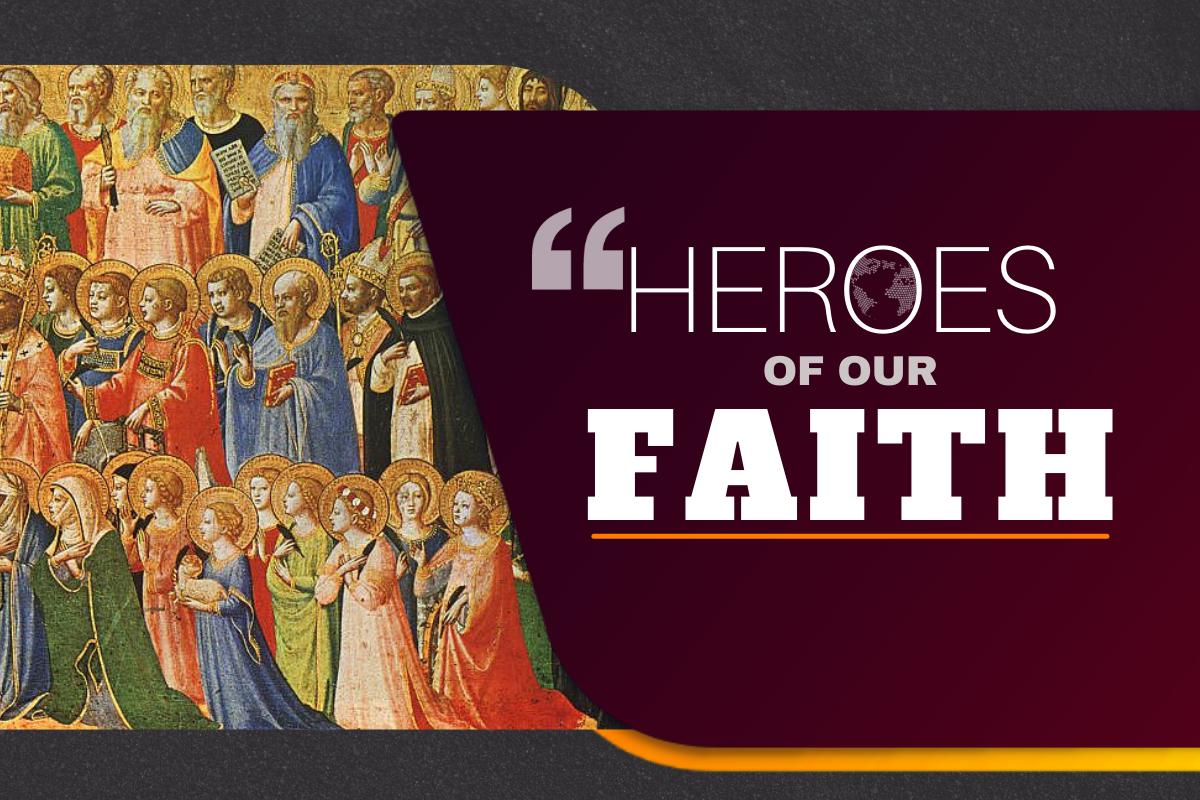 Arrogant foes are attacking me; ruthless people are trying to kill me — people without regard for God. Surely God is my help; the Lord is the one who sustains me. Psalm 54:3-4
Psalm 54 was a source of great comfort and courage to Mary, a missionary in the Belgian Congo (now called Democratic Republic of the Congo), when she was captured by Simba rebels in late October 1964. She had been working in the village of Bopepe doing Bible teaching and evangelism for almost 20 years and had become a much-loved member of the community.
Mary became a Christian at the age of 25 and felt called to serve the Lord as a missionary. After completing her training in America, she went to the Congo in 1946, aged 32. When the Simba revolt erupted in mid-1964, the local pastor warned Mary and her co-worker Margaret Hayes, a nurse from England, that danger loomed.
Margaret left for a much-needed break from the work, but Mary was unperturbed by being alone. One afternoon a carload of eight Simba men arrived at Mary's house and forced her out on the veranda. They held a gun to her head and asked if she wanted to die, to which she calmly responded that she wasn't afraid and was quite ready for death.
Her serene courage impressed the Simbas, who left after taking valuables from her house. The villagers who witnessed the incident commented, "Truly she practises what she preaches." Margaret returned and the pair remained under the watchful eye of the Simbas who continued to harass them.
Towards the end of October, the rebels started rounding up foreigners; Mary and Margaret were marched 15 miles to the town of Banalia where they were held with other missionaries. Over the next three weeks, the rebels became increasingly hostile toward their captives and Mary prepared herself for death.
Margaret was released because her medical skills were needed in Bopepe. After an international force of paratroopers descended on Stanleyville (now Kisangani) to free hundreds of expatriate hostages, the Simbas sought revenge on any remaining captives.
Mary, along with her fellow Christian prisoners in Banalia, was killed. Days before her death, in a letter to friends in Stanleyville, she wrote, "with me, it was settled long ago, 'by life or by death' and there it rests! My special Psalm has been 54: read it!"
O God, our loving Father, we pray thee to keep us ever close to thyself, that we may find in thy love our strength and our peace.
William Temple (1881-1944)