Two church ministers have been killed in Nigeria in separate attacks only 24 hours apart.
Vitus Borogo, 50, was killed as he worked on his farm in Kujama, Kaduna State on 25 June, and Christopher Odia, 41, died after being kidnapped in Edo State on 26 June.
Concerns over rising insecurity in Nigeria were highlighted at Vitus Borogo's funeral on 30 June by more than 700 church ministers who staged a peaceful protest.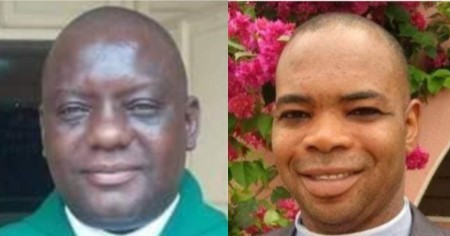 Speaking at the funeral, the Archbishop of Kaduna Diocese, the Most Reverend Matthew Man-Oso Ndagoso, called on the government to do more to protect vulnerable communities from attacks, which have included deadly raids on Christian villages and the abduction of church leaders in the state.
He lamented that the archdiocese had buried three church ministers within a year and another minister is still being held by kidnappers more than two years after his abduction.
"We are short of tears, we are short of words," said the archbishop.
"In our country, death has become a daily meal. Nigeria has been described as a home of criminality, banditry and terrorism … nobody is safe."
Christopher Odia was killed by kidnappers who snatched him from his home in Ikabigbo at about 6.30am on 26 June as he was preparing to take a Sunday service at his church.
According to police, Odia was shot by one of the gang when officers launched an attempt to rescue the minister from a forest where he was being held.
Violence is relatively unknown in Edo State in southern Nigeria, and is more commonplace in the country's North and Middle Belt, which includes Kaduna State.
However, on 2 July two church ministers, Peter Udo and Philemon Oboh, were kidnapped as they travelled together along the Benin-Auchi expressway in Edo State.
---
Related Countries Nigeria
---