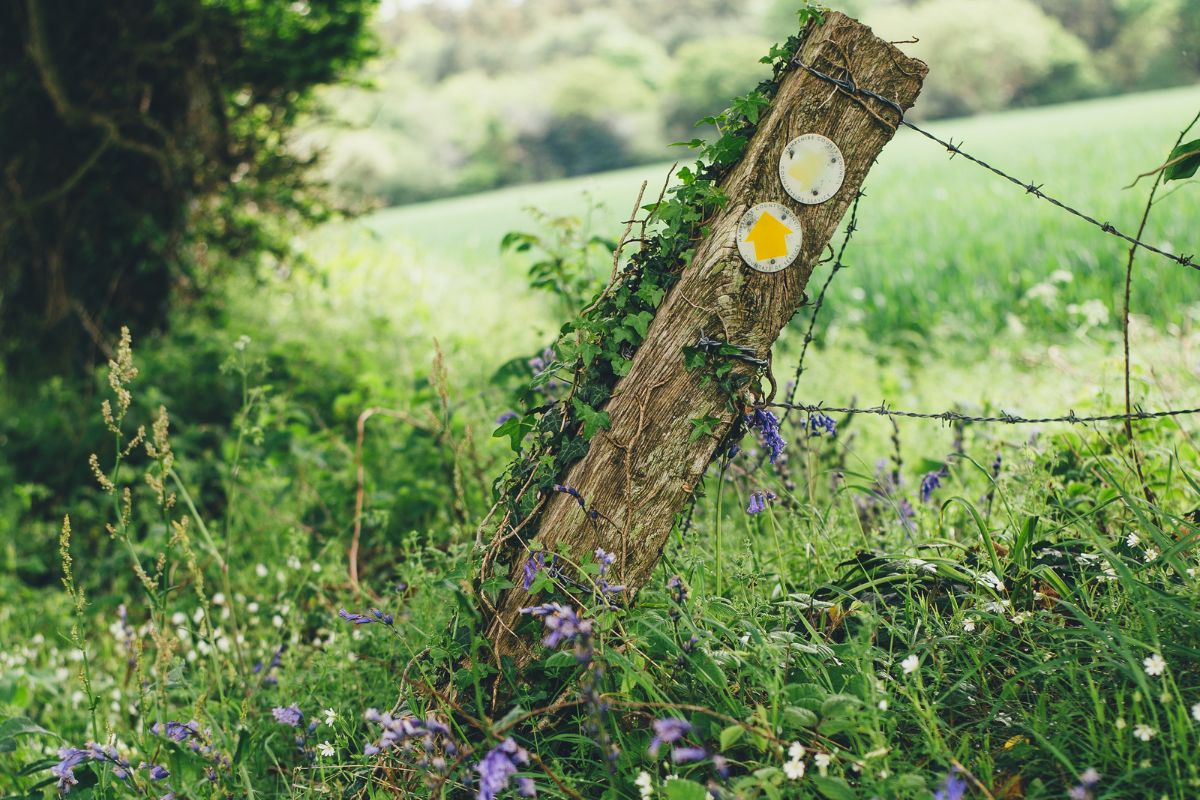 My 93-year-old mother died in hospital in excruciating pain. She had been rushed in, complaining of pain in her lungs.
As the days passed, the intensity of the pain grew. She was diagnosed with cancer. Soon the ferocity of the cancer was such that she could hardly breathe.
Sometimes she screamed in pain. Looking on at her bedside, I felt powerless, but holding her hand seemed to bring her some comfort. She died clutching a cross she had asked me to bring.
As I sat with my mother, I prayed for God to intervene, to heal if it be His will, to give her grace to bear the pain, or to take her so that she would be released from her suffering. But God was silent, or so it seemed.
Growing through suffering
Academic studies have shown that traumatic events like illness, accidents or bereavement can bring positive changes such as a greater appreciation of life, changed priorities, warmer relationships and a greater sense of personal strength.
These disasters may shatter not only our expectations of life but also our identities if, for example, a fitness fanatic is suddenly struck down by Covid and barely able to breathe or move.
Christians ought to have a greater resilience to this than non-believers, for our confident expectation of heaven and our identity in Christ will never change. 
According to the psychologist Emma Kavanagh, a large majority of those who suffer a single severe trauma eventually return to their predisaster level of functionality.
A small percentage are permanently disabled by post-traumatic stress and another small percentage use the traumatic experience creatively and learn how to flourish after adversity. These latter can look back on their suffering as having produced something positive ― but it takes time.
Some learn to flourish after many years of suffering. I know two "Eastenders" who grew up in the poverty of east London. Each suffered physical and sexual abuse in their childhood home.
Each was surrounded by bullying, manipulation, deceit and greed. But somehow they survived with their own principles of honesty and compassion intact.
In their late teens they happened to meet and eventually married. They created a stable, loving home for their children, and also cared sacrificially for all around them. Truly they found a way to be fruitful after adversity.
Aleksandr Solzhenitsyn, the Soviet dissident, spent a decade in Gulag labour camps and internal exile, after which he returned to the Christian faith of his childhood and wrote:
Bless you, prison, for having been in my 
life. For there, lying upon the rotting prison 
straw, I came to realise that the object of 
life is not prosperity as we are made to 
believe, but the maturity of the human soul.
We do not "move on" from suffering as if nothing had happened. After all, Jesus Himself still has His scars in heaven (Revelation 5:6).
But with God-given resilience, and learning from the example of Jesus Himself, we His followers can grow through suffering.
Our faith can be strengthened, our ability to endure and to help others can be increased, our fellowship with Christ can be closer, our joy and thankfulness can be greater, and we can be better prepared for our heavenly home.
The Divine sympathy and the suffering of Jesus
As Christians we are aware of the comfort and support of the Triune God. He is the Father of compassion and the God of all comfort (2 Corinthians 1:3) who says,
I, even I, am he who comforts you. (Isaiah 51:12) 
This is a comfort that goes beyond sympathy, for the original meaning of "comfort" was to give strength and courage.
The Old Testament Hebrew word nachamu indicated a strong emotion, including consolation in grief and the relief found by viewing our circumstances from an eternal perspective.
The Son of God became like us, suffering the same temptations and trials (Hebrews 2:17-18), whether physical, psychological, emotional or spiritual pain. He is therefore able to sympathise with us (Hebrews 4:15).
He was tempted by the devil (Matthew 4:1-11). He experienced poverty and homelessness (Luke 9:58). He was familiar with the pain of rejection, isolation and being misunderstood.
He felt for the sufferings of others, whether the harassed and helpless crowds (Matthew 9:36); the sick; the outcastes of society such as leprosy patients, tax-collectors and women of ill repute; or His own desolate mother at the foot of the cross.
He wept for the sorrow of His bereaved friends (John 11:33-35). He wept for the sinful stubbornness of the people of Jerusalem and the disaster which they were bringing on themselves (Luke 19:41-44).
We can be sure that His compassion and understanding extend to every variety of human suffering that we may endure, whether or not He experienced it during his earthly life.
For example, He understands the torture of seeing a loved one slowly lost to dementia – an increasingly common experience in some societies today – and weeps with those who weep.
He understands the bewilderment, frustration and fear of the dementia patient herself or himself, and is with them in their isolation when no one else can reach them.
He understands the pain of our feelings of guilt and regret, even though He, the pure and sinless Holy One of God, never sinned and never made any decision that was not in line with His Father's will.
Jesus had enemies seeking to eliminate Him and was betrayed to those enemies by one of His friends. He who had so often gone to pray alone asked, in His extremity, for His three closest friends to stay with Him as He wrestled in prayer.
Yet they could not keep awake, and within a few short hours had completely forsaken Him, as had the rest of the Twelve.
When Jesus' friends failed him, an angel came to strengthen Him, but even so His sweat fell like drops of blood, so great was the horror he faced.
Within hours He had been falsely accused and found guilty in a farcical series of legal hearings. His final physical ordeal began with a vicious scourging and ended with crucifixion.
His spiritual ordeal we can barely begin to imagine. What must it be like for God to empty Himself and become nothing, a mere human (Philippians 2:7)?
What must it be like for One who was the radiance of God's glory (Hebrews 1:3) and "the darling of the Father's soul" to suffer such debasement?
What must it be like for the One through whom all things were made to be rejected by His own creation, even His own people (John 1:3,10,11)?
What must it be like for the pure and sinless Holy One to bear the sins of the world? What must it be like for God the Son to be cut off from God the Father?
What agony of abandonment lay behind His cry, "My God, my God, why have you forsaken me?" (Mark 15:34)?
The first martyr, Stephen, was blessed with a vision of heaven, God and Jesus, which must have strengthened him for the ordeal of death by stoning (Acts 7:55-60).
But Jesus had the very opposite experience: in His hour of greatest need, heaven closed to Him and He was cut off from His heavenly Father by our sins.
The third Person of the Trinity, the Holy Spirit, also sympathises with us and sustains us in our suffering. This is summed up in the New Testament by the word parakletos.
A parakletos was an ally, an advisor, a defence advocate in court, but the basic meaning was someone who comes alongside someone else to encourage and support them.
The Divine parakletos fills us with courage and strength, enabling us to stand firm. The word is translated in many Bible versions as "comforter" (John 14:16,26; 15:26; 16:7).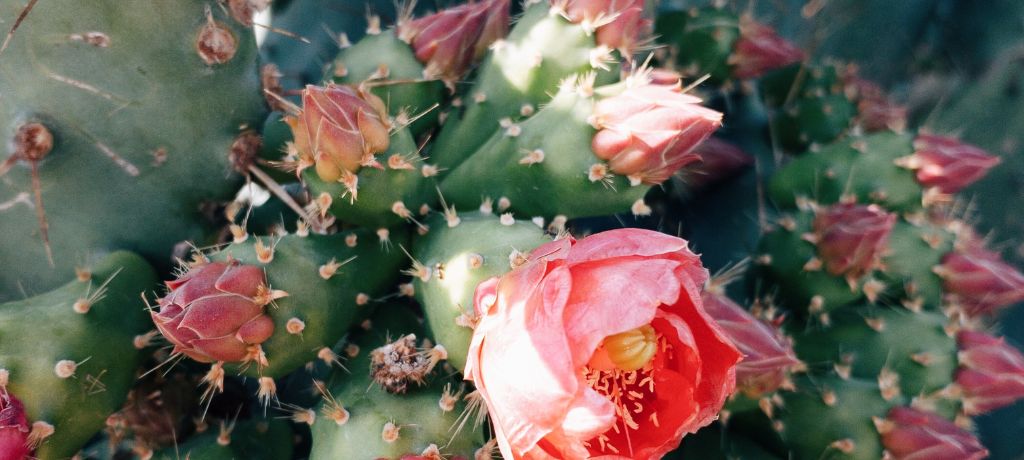 "He will crush your head" (Genesis 3:15)
Recalling that God has already defeated Satan can help us cope. As we have already seen, Genesis 3:15 explains how Satan's perpetual struggle with the Church began, as well as foretelling his final defeat which began with Jesus' victory on the cross.
By dying for our sins (described by theologians as substitutionary atonement) Christ triumphed over Satan. Even in death throes, however, Satan's efforts to bring depravity, destruction and death are sometimes very successful.
"God intended it for good"
But God can thwart Satan's plans. "You intended to harm me, but God intended it for good," said Joseph to the callous brothers who had planned to murder (Genesis 37:18-28; 50:20). In God's providence, however, they sold him and Joseph later saved countless lives when famine came.
The knowledge of God's ability to bring good out of evil can give hope in suffering. It is part of the eternal perspective with which we should try to view our current difficulties. It can help us to "give thanks in all circumstances" (1 Thessalonians 5:18).
Suffering can enable us to mature spiritually and become more Christ-like. Although we should not seek suffering, we can welcome it when it comes because it is part of God's development of our faith to prepare us, eventually, for glory.
The poet William Cowper (1731-1800), who had repeated bouts of severe depression, wrote many hymns. One particularly focuses on how affliction can be a blessing that a Christian would not seek to avoid. Cowper probably had in mind the verse telling us that "the Lord disciplines those he loves" (Proverbs 3:12).
'Tis my happiness below 
To encounter many a cross, 
But the Saviour's power to know, 
Sanctifying every loss: 
Trials must and will befall; 

But with humble faith to see 
Love inscribed upon them all – 
This is happiness to me. 

God in Zion sows the seeds 
Of affliction, pain and toil; 
These spring up, and choke the weeds 
Which would overspread the soil: 
Trials make the promise sweet; 
Trials give new life to prayer; 
Trials bring me to His feet, 
Lay me low and keep me there.
Job is an example of this spiritual growth. He gets no answers as to the reason for his suffering. Yet he never loses hope in God and eventually learns to stop asking why. He knows God is there and he finds "joy in unrelenting pain" by being faithful to Him (Job 6:10).
Giving others comfort
Our own suffering equips us to console others in their suffering, and this, too, gives our suffering meaning and purpose. We have the privilege of comforting others with the comfort we ourselves have received from God (2 Corinthians 1:4).
Many in the depths of suffering have been encouraged by a hymn written by George Matheson (1842- 1906), at a time of great loss in his life, about the Divine love that never abandons us.
O Love that will not let me go, 
I rest my weary soul in thee. 
I give thee back the life I owe, 
That in thine ocean depths its flow 
May richer, fuller be. 
Another hymn written out of appalling personal tragedy has the refrain:
It is well, it is well with my soul. 
Horatio Spafford had suffered financial ruin and the deaths of his five children. The theme of his hymn is that, whatever our outward circumstances, the fact remains that Christ has died to take away our sins and therefore all is well with our souls.
Furthermore, we look forward to heaven and to Christ's Second Coming. Such eternal hopes are rightly a source of consolation to suffering believers, even if they are going through the inner collapse and desolation that some call the "dark night of the soul".
And Lord, haste the day when the faith shall 
be sight, 
The clouds be rolled back as a scroll; 
The trump shall resound, and the Lord shall 
descend, 
A song in the night, oh my soul. 
If suffering is not accepted, it embitters us and can destroy our faith. Research has shown that personal suffering (of oneself or others) is a major cause of young people leaving churches in the West. As they wrestle with the problem of why an omnipotent God of love allows suffering, their faith fails.
I knew a committed Christian woman, married to a wealthy city businessman. They had no children and she often travelled with him. She confided to me once that she had never known suffering.
Eventually he retired and she looked forward to years of enjoying the good things of life with her husband "all to herself". Shortly afterwards, she found him dead in their bathroom, where he had slipped and hit his head.
This first experience of suffering destroyed her. She was consumed with self-pity and with anger at the God she had always worshipped faithfully. She became bitter and miserable and never recovered.
Embracing suffering
Christians have traditionally believed that during times of suffering they can experience the presence and power of God at a deep and profound level, which is impossible to attain at other times.
Christianity, which has the pain of the cross at its very heart, teaches believers to embrace suffering – not only to accept it and submit to it – but to welcome it, even with joy, as a means of fellowship with Christ.
Ultimately, we have the example of Jesus the Suffering Servant to show us how to suffer (1 Peter 2:20-21) and to demonstrate that, in the words of Allen Ross, "Suffering is in God's plan the way to glory".