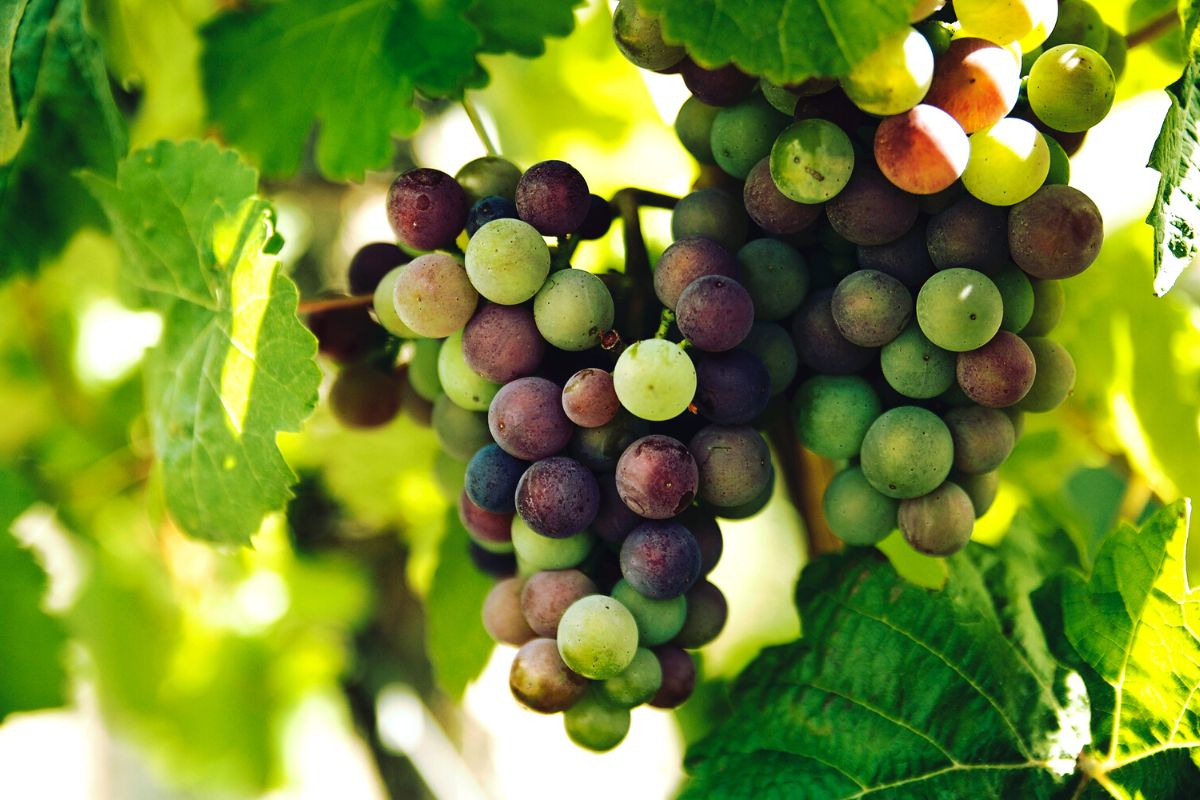 John 15:9–17
'You did not choose me, but I chose you and appointed you so that you might go and bear fruit – fruit that will last – and so that whatever you ask in my name the Father will give you. This is my command: love each other.' (vv16–17)
Vines take time to grow. As natural climbers they need support, and as we are grafted into Jesus the vine so we find the support our lives need to flourish. This support ensures the vine grows upright, and God intends that we learn to live upright lives. The vinedresser, who is our Father, carefully prunes it into shape, and ensures that the grapes are accessible whilst enjoying maximum light for ripening. Since vines can tolerate extreme conditions, they can produce a remarkable crop even with restricted access to water and nutrients. So as we live our life on earth, we are far more resilient than we may realise and can remain robust in harsh situations where there's little obvious support for the gospel.
Grapes all feed and grow on the one vine, and so Jesus stresses the need for Christian communities to love one another. We will always face differences in understanding but the gospel, as set out by Paul (Rom. 1:1–6), is the foundation upon which we can work together for God's purpose. Too often we create ghettos of glory, spend too much time disagreeing, whilst asserting that we alone embrace God's truth.
When we fail to work together in the gospel, we confuse the world –whose view of Jesus is all too easily reduced to a series of scattered jigsaw pieces rather than a coherent picture of hope for all. Learning to love each other is critical to all effective missions.
SCRIPTURE TO CONSIDER: Deut. 10:14–22; Ezek. 18:1–12; 1 Cor. 13:4–13; 1 Pet. 4:1–11.
AN ACTION TO TAKE: Are you critical of other Christian disciples who are not part of your clan? Make a plan to talk to people beyond your immediate Christian circle and learn as you share in the gospel.
A PRAYER TO MAKE: 'Lord, may I remain grafted onto You and bear much fruit. Amen.'