The Myanmar military (Tatmadaw) burned down almost all residential buildings in the predominantly Christian village of Chaung Yoe in the Sagaing Region in a raid on 20 May.
Hundreds of villagers were forced to flee their homes as Tatmadaw troops began torching the village, and two other neighbouring communities.
At least 320 of the 350 houses were razed in the attack, which lasted from 7.30am until noon.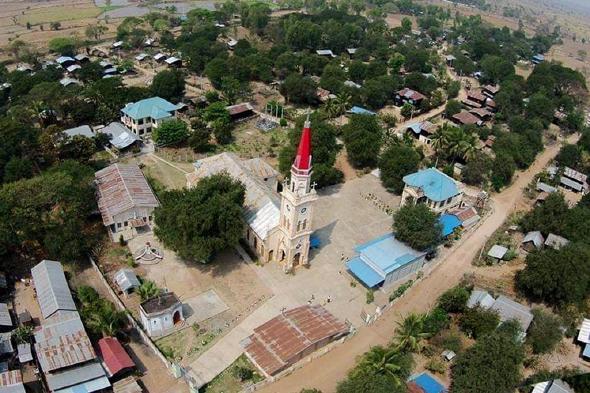 "They deliberately torched houses without firing a gunshot," a Chaung Yoe resident said, "They detained two villagers and beat them, although they were not severely injured."
Another resident, who sought refuge with family in a neighbouring town, said, "We have no homes and no property. Where will we stay in the village when we return?"
A third villager commented that the destruction would have been even more severe but for the heavy rain that fell that morning.
Chaung Yoe is home to some 1,500 Christians. The inhabitants are descended from Christians who settled in the area in the sixteenth and seventeenth centuries. The 130-year-old church building was not damaged in the attack.
The village was also raided on 12 March, during which two people were killed and at least ten homes were burned. In February 2022, hundreds of villagers fled to escape artillery shelling.
The most recent attack follows a similar raid on Chan Thar, another Christian village in the Sagaing Region, on 7 May, in which at least 20 houses were set on fire.
---
Related Countries Myanmar (Burma)
---