Nine Egyptian Christians have been arrested after a peaceful protest against the refusal of the Egyptian authorities to grant permission to rebuild a church.
The church building in Ezbet Faragallah village, Minya governorate, Upper Egypt was damaged by fire in 2016. The damaged building was subsequently demolished in July 2021.
Christian residents of Ezbet Faragallah staged the protest on 22 January 2022. On 30 January security forces arrested the nine Christians.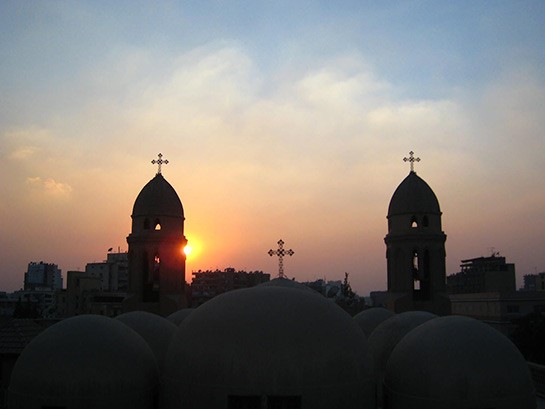 The nine were named as Abanoub Magdy Semaan, Gerges Samir Gerges, Jaid Saad Zekry, Milad Mahrous Tawfiq, Milad Reda Tawfiq Ayyad, Mina Salib Hosni, Mounir Samir Mounir, Raymond Mamdouh William and Shenouda Salib Hosni.
After being arrested they were taken to the headquarters of the National Security Agency in Minya governorate. They were reportedly interrogated while handcuffed and blindfolded, without the presence of a lawyer. Their families were not informed of their whereabouts.
On 2 and 3 February the nine were taken into custody by the Supreme State Security Prosecution.
They remain in pre-trial detention, and are set to face charges of terrorism and participating in an assembly that endangers public peace. Mounir Samir Mounir additionally faces a charge of "arranging a gathering that affects public authority".
The church building was the only place of worship for around 800 Christians in Ezbet Faragallah. It was almost completely destroyed in the 2016 fire, which occurred in unconfirmed circumstances.
The church – which had been granted legal status in 2011 – successfully applied for a demolition permit in 2021, which was implemented in July of that year.
The church then applied to Minya governorate for permission to re-construct their building, but that permission has yet to be granted.
Since the repeal in 2016 of Ottoman-era restrictions on the construction of church buildings an Egyptian Cabinet committee has granted licences to 2,162 churches out of 3,730 applicants.
---
Related Countries Egypt
---