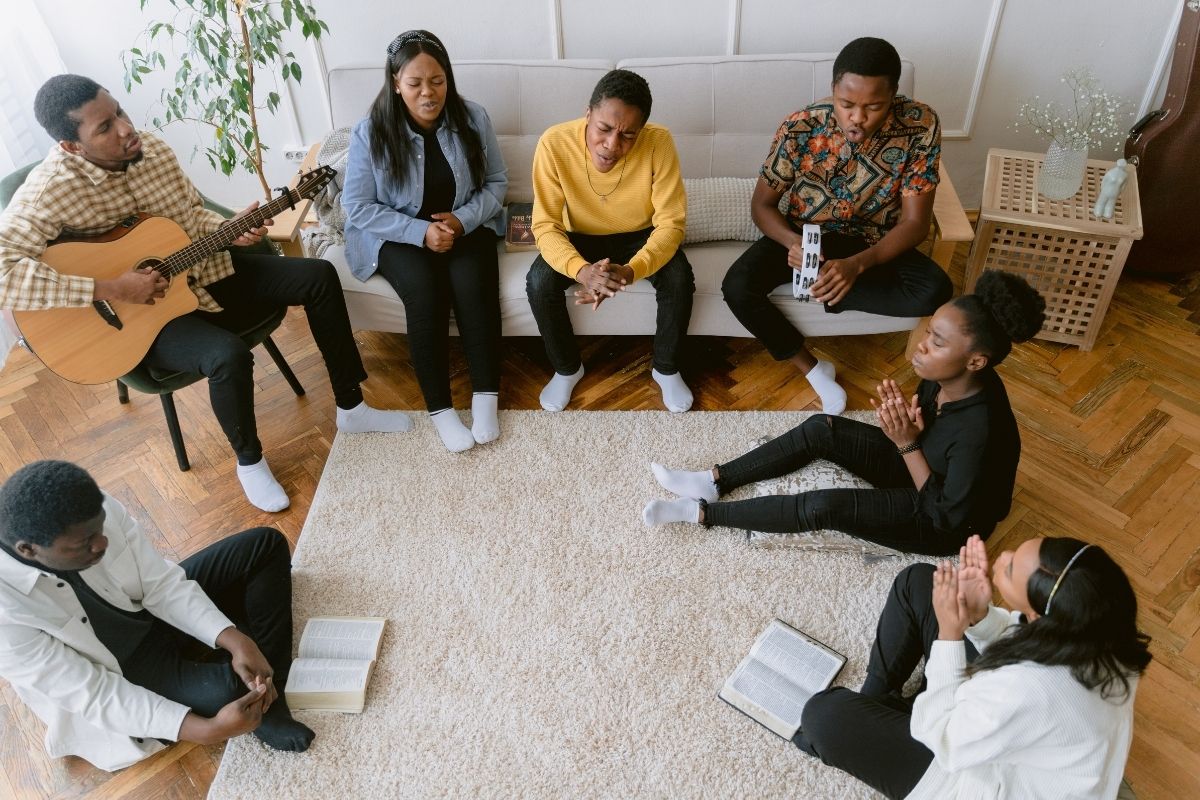 Jesus turned to them and said 'Women of Jerusalem! Don't cry for me, but for yourselves and your children.' (Luke 23:28)
We are observing the season of Lent, and one question that comes to our mind is, "What is Lent?" We could answer this question in five ways.
Lent is a season of preparation leading up to Easter.
It is the forty days plus the six Sundays before Easter.
It is a special time of self-examination and penitence.
It is a time for concentration on fundamental values and priorities, and
Lent is a time of confession.
Many of us take up the decision to fast in the season of Lent. Lent is also a time of self-examination and penitence. As we read the passage, we learn that the women were weeping. But why were they weeping?
They were weeping because they had witnessed Jesus, their Lord and Master, in agony, and pain. But when Jesus saw them weeping, He said to them, 'Don't cry for me, but cry for yourselves and your children.' The women wept while remembering the suffering Jesus would have to go through.
Examining our Own Lives
It is essential to remember that Lent is a time when we have to introspect our lives, and our wrongs towards others and ourselves. It is only appropriate to examine ourselves during this season of Lent, and that is precisely what Jesus meant. Instead of following rituals and practices that will not benefit us, we have to build ourselves and also take necessary measures to correct our lives during this Lenten season.
Jesus desires that we focus on the growth of our spiritual lives. We should not pursue practices that would cause us to face discipline. Now is the time to take stock of our lives and decide the course of action we will take for our lives.
Building Intrapersonal Relationships
It is important to build a relationship with ourselves. Here, we have to think about ourselves, examine our own lives to correct our sins and wrongdoings. Some people follow this practice by writing or maintaining a diary, writing down all that has happened to them throughout the day. This habit helps us to examine our own selves. When Jesus said, "Women cry for yourselves." He wanted the women to take responsibility for their own lives and build it up.
We need to take time for ourselves and make our lives straight. It would help to pause, think for a while, and check whether we are encouraging any wrongdoing. Then we need to turn around and stay away from evil. And so, Lent is the right time for each one of us to examine ourselves.
Responsibility for our Family
Jesus then asks the women, "...cry for your children as well". After we have examined our own lives, we need to turn our attention towards our family. How many of us are concerned about the members of our family? For our parents, brothers, sisters, husband, wife, sons and daughters, and also our grandchildren.
Here, I would also like to raise this question: what are your concerns for your family? I am sure that it is natural that every member of the family is concerned for the other. Perhaps the concern is limited – maybe just to the physical aspects, i.e., the body and mind only, that is, providing food, shelter, education, etc. But the question we can ask and attempt to answer is, whether our concern permeates the spiritual needs of each member of the family?
As God's children, what is our attitude towards ourselves as well as towards others when it comes to a person's spiritual condition? No doubt, everyone who is born in this life is free to live and to make their own decisions. Nevertheless, as members of a family, we cannot force anybody to do anything against their own will.
As parents, brothers, sisters, sons and daughters who trust in the Lord Jesus, our responsibility should be to pray for them and cry unto the Lord. 'to change their lives, to let them come to the Lord, and to commit their lives!' We can also correct them whenever they are wrong. When we fulfil this responsibility, it shows our true love towards them and our own selves. Jesus said, "Don't cry for me…cry for yourselves and for your children". Let us all in this season of Lent take responsibility to examine ourselves, repent as well as pray for our family members!
---
Photo by Tima Miroshnichenko from Pexels