An Iranian court in the south-western city of Dezful has acquitted eight Christian converts accused of "propaganda activities in favour of anti-regime groups".
Iman Soleimani, a lawyer who has defended several Christian converts in Dezful, confirmed that Esmaeil Narimanpour, Mohammad Ali Torabi Shangari, Masood Nabi, Alireza Varak-Shah, Hojat Lotfi Khalaf Juy, Mohammad Kayidgap, Mohsen Saadati Zadeh and Alireza Roshanaei Zadeh were found not guilty.
In a significant decision, issued 30 November, the judge ruled that "religious conversion" is not criminalised in Iran's Islamic Penal Code.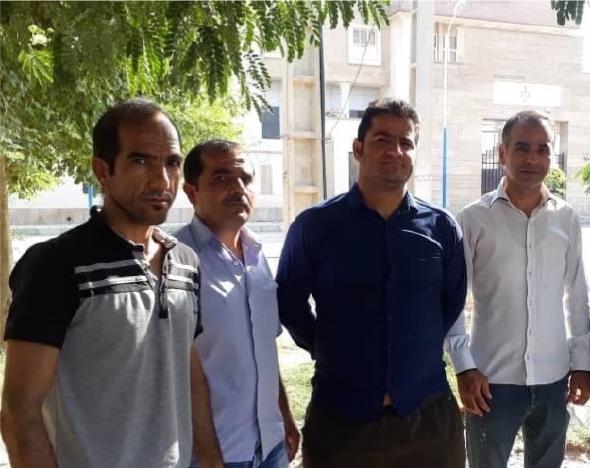 The judge's verdict concluded that while conversion from Islam was against Islamic law (sharia) and would be met with punishment in the afterlife, it was not illegal according to Iranian law.
The court also accepted that the men "did not carry out any propaganda activities with groups opposed to the regime, and are subject to the holy system of the Islamic Republic".
On 19 April 2021 Iranian intelligence agents arrested Esmaeil Narimanpour, Mohammad Ali Torabi (also known as Davoud) Shangari, Alireza Varak-Shah and Hojat Lotfi Khalaf Juy in Dezful.
In July these four, along with Alireza Roshanaei Zadeh, Masood Nabi, Mohammad Kayidgap and Mohsen Saadati Zadeh were summoned to the Revolutionary Court of Dezful to face charges of "propaganda against the Islamic Republic of Iran" in accordance with Article 500 of the Islamic Penal Code.
At least 20 Christians are either serving prison sentences in Iran or living in enforced internal exile having been charged for simply practising their faith.
---
Related Countries
Iran
---