Suspected Fulani militants have killed 12 people during a raid on Peigyim village, near Kibori, in the Atyap Chiefdom of Zango-Kataf Local Government Area of Kaduna State, in Nigeria's Middle Belt.
The attack happened during heavy rain on the evening of Sunday 12 September and came less than 24 hours after the murder of Pastor Silas Yakubu Ali, in the same locality. Pastor Silas was returning from visiting his son late on Saturday afternoon when he was ambushed and killed by unidentified assailants.
A spokesperson for the Southern Kaduna Peoples Union, Luka Binniyat, confirmed that eleven people from the community had been killed in the attack, adding, "They also killed another man in Atakshusho village about 3km from the initial scene of the crime as they were retreating to make an escape."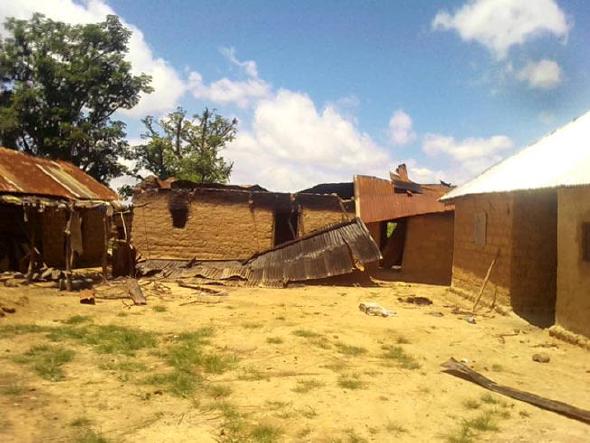 One witness said, "They (the attackers) came while it was raining and divided themselves into groups. They targeted specific houses and when done, they left immediately."
The Kaduna State government confirmed that 12 persons were killed while two persons were injured during the raid.
Pastor Silas's community, Kibori and Asha-Awuche, and his church have been attacked twice in the last couple of months, according to a Barnabas contact, who described the abandoned villages that had suffered attacks as ghost towns.
"Many had fled to neighboring villages that have not yet been attacked and a few men just come round from time to time in the afternoons just to check the conditions of the village and how some of the goats, pigs, or farms that survived are faring," he said.
The funeral service for the pastor was held on 16 September. Pastor Jonathan Nkom, officiating, appealed to the bereaved family to take solace in God over the demise of the beloved 55-year-old pastor. Nkom prayed to God to bring those who killed Pastor Ali and the others to justice.
On 6 August Jonathan Asake, President of the Southern Kaduna Peoples Union, spoke out on national television against a series of attacks in July on Atyap communities where victims were targeted because of their "ethnicity, beliefs and cultural practices". Around 84% of the Atyap people are Christian.
---
From Barnabas Fund contacts and other sources
---
Related Countries
Nigeria