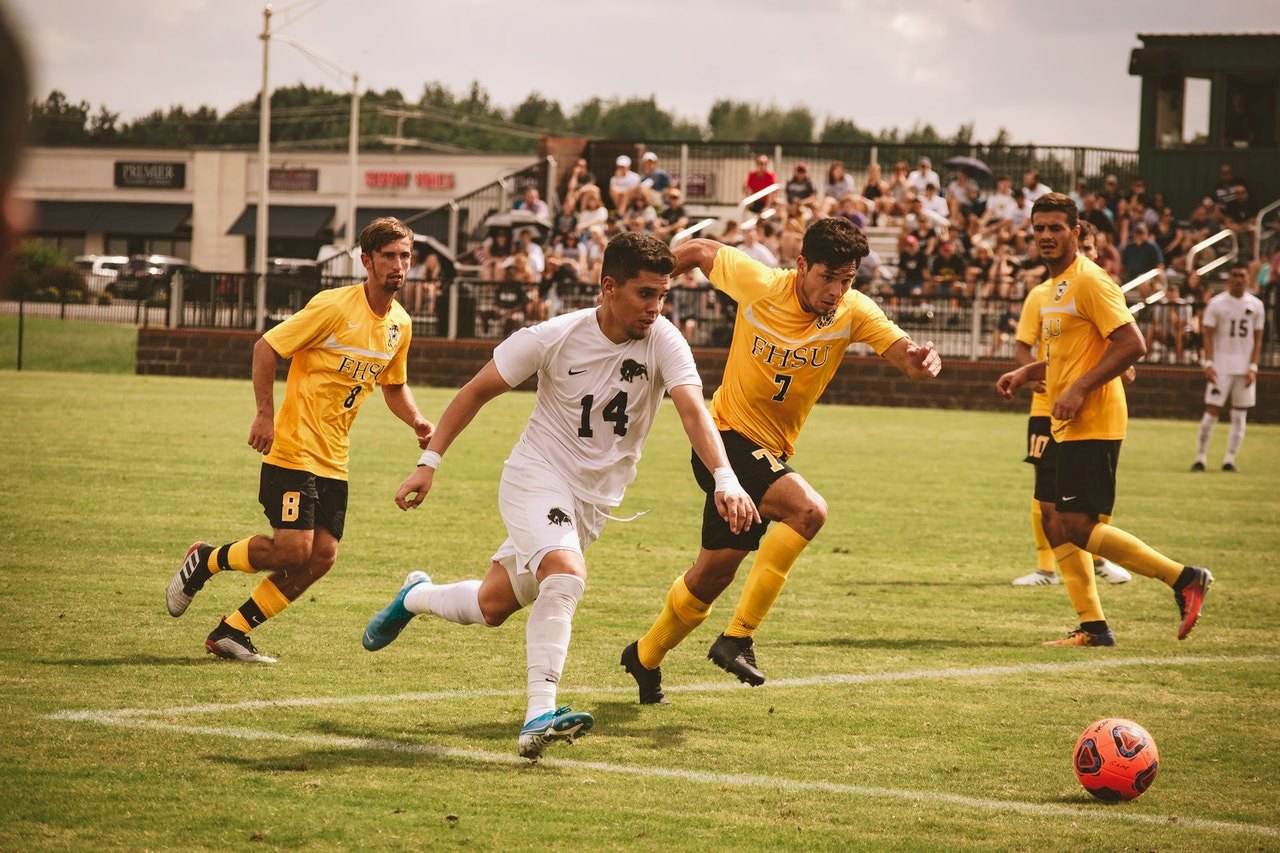 I love football. I admit I am not a professional footballer. I began to play this sport (that too in my late twenties) primarily to stay fit. However, during my theological studies, I was inclined to seriously reflect on football and relate it to theology. The relationship between sports and Religion is a recognized interdisciplinary study with diverse interests and motivations.
Developing a Framework for Sports and Theology
At first, I keenly followed scholarly conversations on Sports and Theology. However, it was disheartening to see most academic discussions on the relationship of Sports and Theology driven entirely by scholarly interests.
At best, the focus was to develop a theoretical framework for ministerial engagement with Sports. Football, as I have known it, has deep roots in community life. In fact, I belong to a community in which football plays a significant role in shaping everyday life and social events. I am aware of what a game of football can do to individuals and communities.
Unfortunately, most conversations on sports and theology did not include the game itself (and everything good that comes with it), the real-time experiences of those who played the game, and the social location of these football players.
I believe a better understanding of the relationship between football and theology can emerge only out of the experience and/or social location of the football players. So, I began to play with "The Bangalore Football Lovers" – a group of football players, who come together every weekend.
In fact, I was a regular at these mid-night football events (a big thanks to the Dean of students who graciously gave me the needed permission).
The Significance of Social Dynamics
All of us loved football and were passionately drawn to it. And yet, the weekend football games weren't merely for entertainment. When we got together, football became much more than a game. It was an avenue for hope and despair, resistance and triumph, love and acceptance. Playing football, as part of the BFL, made me recognize the significance of the many social dynamics at play.
The Shared Reality
First, I recognized that we belonged to a small minority that is genuinely passionate and interested in football. As you may know, football fans make up a relatively smaller number when compared to cricket fans in India. So, playing football is not considered to be "swanky" or "cool".
Despite growing contemporary interest in the game, football is neither appreciated nor promoted. And therefore, when we come together to play football (or participate in a football tournament), we bring a unique set of experiences and shared reality as a "minority".
Further, we belong to a smaller indigenous group from North East India. We come from a region that has been historically neglected and distraught by wider deprivations. Therefore, when we come to play football, it becomes much more than a game.
The Shared Identity
Second, we were migrants. We came to the city of Bangalore in search of employment or for education. In short, to seek a better life. As migrants, we are mostly treated as "outsiders". We are regular targets of either hate or exploitation.
We also struggle with a lack of access to good health care, housing, employment, or education. Most of my friends work in the informal sector. Not surprisingly, our football games are organized around midnight to enable greater participation.
At BFL, we are intensely passionate about football and irresistibly drawn to our mid-night football game during the weekend. Some of us play football either to stay fit or to advance a professional sporting career.
A few may come to play football for other reasons as well. But most of us, if not all of us, come here to enjoy the company of each other and to foster community life. When we gather to play football, we are in fact, forming a small community. Football gives us a cause to come together, feel our hearts swell, and lift our heads. BFL, then, becomes our shared identity.
The Situated Experience
Undoubtedly, there is something in the nature of the game that pulls us together. There is goodness 'in' and 'of' sport that is inherent in the wider aspects of the game such as passion (love), competition, camaraderie, unity, integrity, etc.
Perhaps, Apostle Paul understood these dynamics in sports. Time and again, he draws sporting illustrations to elucidate the spiritual journey of the followers of Christ (cf. 1 Cor 9:24; 1 Tim 6:12; 2 Tim 3:16). Agreed, my initial desire was to develop a theological/biblical framework for sports ministry. But the experience of playing football with BFL has challenged me to revise my 'simplistic' approach towards sports and theology.
For most people like me, playing football is a delight, release, and identity. At every game, moments of shared experience and other unspoken subtext/s, tangle up a myriad of genuinely liberating possibilities. This "situated" experience has helped me with insights for doing theology.
The Shared Experience – the Reality
Of course, it is worthwhile to talk about Sports and Theology through conventional means (e.g., Scripture). However, if we are to genuinely talk about a Theology of Sports, we need to understand the context and actual experiences of those who engage in sports.
I am more than convinced that a relevant framework can emerge only out of the experience/context of the football players. Doing theology through shared experiences of playing football can help us see reality beyond ourselves and possibly lead us into "spaces" where football plays a defining role in the organization of social life.
The world of Sports is already connecting people across the globe. Understanding the reality of sports, along with the social location and actual experiences of the players, will be the way forward towards doing a culturally relevant Theology of Sports.
---
Photo by Stanley Morales from Pexels
---
Read Other Articles by Taimaya Ragui
Have We Neglected the Concerns of Children During the Pandemic?
Being Church during Covid-19 (and Beyond)