Twenty-eight students kidnapped from a Christian boarding school in Kaduna State, Nigeria, almost three weeks ago were reunited with their families on Sunday, 25 July, after being released by their abductors.
They were among around 120 students abducted by gunmen from Bethel Baptist High School in the early hours of 5 July. The school's proprietor and President of the Kaduna Baptist Conference, Pastor Ishaya Jangado, told families gathered at the school, "God has answered our prayers."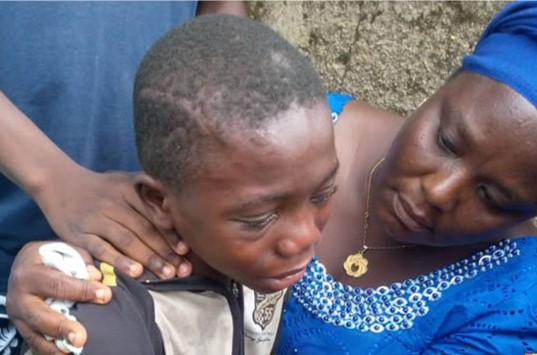 He urged parents whose children are still being held to remain calm, telling them that the kidnappers had agreed to release the remaining students in further batches. "This good work that the Lord has started, He will complete it," said Pastor Ishaya. "We never knew we will be here today, but God has proven Himself to be faithful."
Pastor Joseph Hayab, chairman of the Christian Association of Nigeria in Kaduna, whose son narrowly escaped being kidnapped by the gunmen, said 87 students were still being held. He said five students escaped on 21 July when they were sent to collect firewood by their abductors. Three of the five made it back to the school on their own and the other two were found by police.
Another student was released two weeks ago on health grounds. According to media sources the boy said that the kidnappers were treating the students well because their leader had ordered that the captives must not be molested or maltreated. The students were allowed to worship as normal, said the boy. "We sing choruses and pray loudly without molestation," he added. "The leader of the bandits said we must be allowed to worship our God."
_______________________________________________
Related Countries
Nigeria
___________________________________