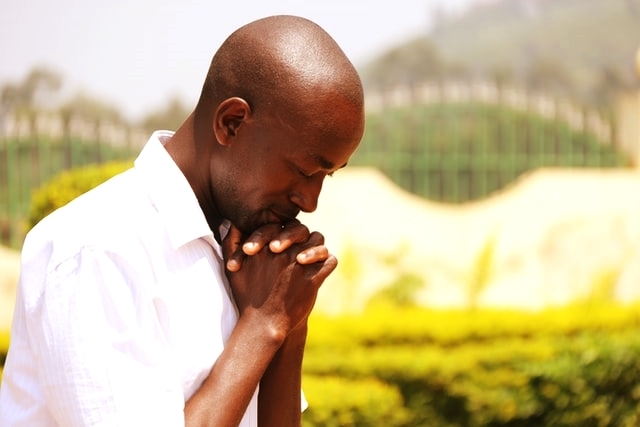 O Lord and Father of humankind,
Look upon Your children
With mercy and compassion
In this time of great suffering.
For a deadly pestilence stalks our world
Leaving a tsunami of grief in its wake.
Loved ones are lost in death.
Families and friends mourn alone.
Many lie in hospital,
Hospitals that cannot cope,
Whose anguished staff are in despair,
While weeping families of the sick
Beg in vain for help.
Many live in fear,
Fear of falling sick,
Hoping against hope
That the virus will not strike.
Many are facing destitution,
Jobs gone, savings used,
At their wits' end,
Every hour in distress,
Because they cannot provide for their families.
There is none to help.
Lord, have mercy on those You have made.

O Lord and Father of Your Church,
Your beloved,
For whom Your Son died,
Your blood-bought ones,
His Body,
Look upon them in Your tender mercy
And bless Your people.
For they too suffer
With all humanity
And none have escaped these horrors.
Give them Your grace to bear
Their manifold afflictions.
Give them Your protection
That they may know your deliverance.
Give them sufficiency in all things
That they may not be in want.
Give them the sense Your presence
That they will know You are with them.
At all times and in all their sufferings
Give them Your Divine love
That they may love and serve You
In all faithfulness.
O Lord and Father of our Lord Jesus Christ,
That great Shepherd of His sheep,
Who has borne Himself our sicknesses and sins,
Our Healer and Redeemer,
A Man of sorrows and acquainted with grief,
Look upon His Body broken on earth.
Weep with them as He did at Lazarus' grave.
Keep them close to Your heart
For their names are engraved
On the palms of Your hands.
Enter into their pain
And bring them relief,
Enter into their sadness
And bring them comfort,
Enter into their despair
And bring them hope.
Turn their dusk into dawn,
Their night into day.
Remove the terrors of Satan's curse
With Your mighty right hand.
If it be your will
Deliver them from death
That they may live,
Or if it be Your will to take them Home,
Grant to them a peaceful end
As they entrust their spirit into Your hands.
To You, our Triune God, be the glory,
Creator and Sustainer of all.
To You be the praise,
Mighty and majestic Lord.
Before You we bow,
Accepting Your Divine will
Your sovereign purposes,
In submission and with joy.
We proclaim You
Our Lord and King,
Our Saviour and Master,
Our Guide and Comforter,
And declare with all the Church,
"Your will be done,
In heaven and on earth,
Now and forever."
And we look to that glorious Day,
The time of the healing of the nations,
When all creation will praise You,
Sorrow will be banished,
Suffering will cease,
And death will be vanquished
To the glory of God the Father,
God the Son and God the Holy Spirit.
AMEN
---
Dr Patrick Sookhdeo is the International Director of Barnabas Fund and the Executive Director of the Oxford Centre for Religion and Public Life.
Photo by West Kenya Union Conference Adventist Media on Unsplash