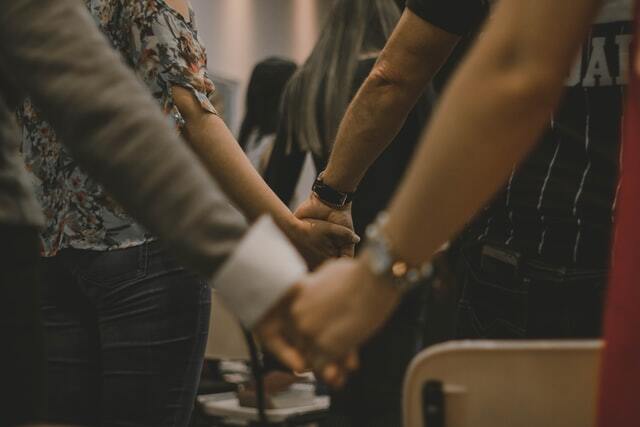 O Triune God, Maker and Creator of all that exists, bringer of salvation and the hope of Your people, we come before You to pray for our suffering brothers and sisters who this day experience discrimination, marginalisation, alienation, injustice, hatred and persecution, just as Jesus Himself suffered on earth.
Father of Your suffering people, we adore You and bless You for Your power, greatness and covenant love. We confess that we have neither remembered nor cared for Your suffering children. We thank You that Your Name is written on their foreheads, that they are held in the palm of Your hand, and carried in Your arms. We supplicate You to bring them aid, and gather them to Yourself when their time on earth is over, and we pray for ourselves that You would give to us true compassion for them.
Son of our loving Father God, Brother and Kinsman of Your suffering people, we recognize that Your Body is again being broken, as Your people suffer at the hands of their tormentors. Fill them with Your love and forgiveness, as You extended Your love and forgiveness on the cross to those who persecuted You.
Holy Spirit, the Strengthener of Your suffering people, give them your grace to sustain them in their trials, Your counsel to provide wisdom to know how to respond, and Your perseverance to enable them to endure faithfully to the end.
O Triune God, we pray for the persecutors of Your people that they will experience Your compelling love that casts out all fear and hatred, and will turn their hearts to You.
We pray these things in the Name of the Father, the Son and the Holy Spirit.
Amen
---
Dr Patrick Sookhdeo is the International Director of Barnabas Fund and the Executive Director of the Oxford Centre for Religion and Public Life.
Photo by Pedro Dias on Unsplash
---
For Other Articles by Dr Patrick Sookhdeo
Broken Cisterns