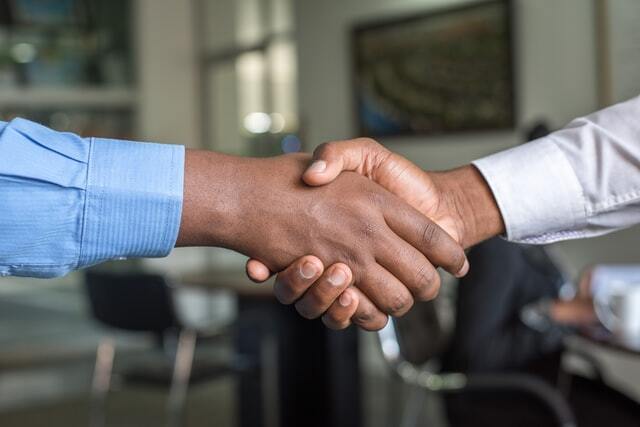 The present crisis, as never before, has brought us all together and while all of Paul's prayers are inspiring, the distinctive feature of his prayer in Philippians – love for the people of God, for God, and widely speaking for everyone – is more relevant in the context of the present pandemic.
Paul is writing from a prison cell, most likely in Ephesus, to the church at Philippi founded by him (Acts 16). He thanks them for their "partnership (koinonia) in the Gospel from the first day until now" (Phil 1.5). This consistent partnership, i.e. "from the first day until now" involved the Philippian church in sharing Paul's imprisonment and defence of the gospel (1.7; 4.14-20).
Partnering with God's people particularly during this pandemic, being hospitable to strangers who could turn out to be angels being entertained unawares (Hebrews 13.2), helping widows and orphans (Jas. 1.27), loving the brethren (Heb 13.1; 3 Jn. 6-8) and such practical deeds is something that we believers need to do spontaneously (Acts 18.5; 2 Cor 8.1-5). In Acts 20.35, remembering and quoting the words of the Lord Jesus which incidentally is featured outside the four gospels, Paul could say "It is more blessed to give than to receive".
Partnership in suffering: Koinonia in suffering is a prominent theme in Paul, be it "sharing in the sufferings of Christ" (Phil 3.10) and for his gospel (1.8), or as in Romans 8.18-27, suffering along with the world in its groaning with birth-pangs to be set free from its bondage to decay caused by sin and its consequences (Genesis 3.14-24).
For we will "on the day of Christ" (Phil 1.10; 2.20-21) and as joint heirs with him, share the Messiah's rulership over the world, but "provided we suffer with him in order that we may also be glorified with him" (8.17). The persecuted church is experiencing this in a very tangible manner as we speak, and the present pandemic graphically highlights creation's groaning.
Purpose of suffering is to engender hope: Paul who suffered bodily ailments (Gal 4.13-14), physical discomfort in terms of "a thorn in the flesh" (2 Cor 12.7) also spoke confidently of "hope". In 2 Cor 4.17 he could say "this slight momentary affliction is preparing for us an eternal weight of glory beyond all comparison", since Christ in us "is the hope of glory" (Col 1.27).
We "rejoice in the hope of sharing the glory of God" (Rom 5.2), a glory that will include our own resurrection (Rom 8.23-25) of which Christ himself is the first-fruits (1 Cor 15.20) and creation's liberation (Rom 8.19-22). Hence Paul "rejoices" in his sufferings for the church's sake, and in his flesh "completes what is lacking in Christ's afflictions for the sake of his body, that is, the church" (Col 1.24-25). Hope is certain, yet it is associated with suffering.
In Rom. 5.3-4, he could say suffering produces endurance, which in turn produces character, and character produces hope, "and hope does not disappoint us, because God's love has been poured into our hearts through the Holy Spirit which has been given to us" (Rom 5.5).
Participating in others' suffering: Paul reminds the Philippians that it has been graciously granted to them (exaristhe) that they should also "suffer for his sake, engaged in the same conflict which you saw and now hear to be mine" (Philippians 1.29-30). Hence as in Hebrews 13.3, we need to "remember those who are in prison, as though in prison with them; and those who are ill-treated, since you also are in the body", do good to all, especially the household of faith (Gal 6.10), share what we have with the needy (2 Cor 8-9; Phil 4.14-15; Rom. 15.25-28), "remember the poor" (Gal 2.10), "help the weak" (Acts 20.35) and identify with others' suffering.
Prayer in the midst of suffering and realising hope: It is with this theology of suffering and of hope resulting in our own resurrection and sharing the Messiah's rulership over creation in mind that we come to Paul's prayer in Phil 1.9-11, which in fact is a prayer within a larger prayer starting in v.3.
Firstly: Paul prays for our love for one another (1.9) – like Paul being helped by the Philippian church through Epaphroditus who brought financial help to Paul (4.14-20). This was at the risk of his life and health, because he got "ill near death" (2.26), perhaps malaria, typhoid, who knows, in our times it could be something similar to Covid-19 – and also our love for God, needs to overflow "with knowledge" (epignosis) and "depth of insight" (aesthesis).
The love that Paul speaks of involves both heart and mind, not merely emotion suggested perhaps by the use of "bowels" [splanchna] in 1.8 (also 2.1 "any affection"), but "knowledge" based on solid theological conviction consisting of a deep understanding of God and his "gospel" for which, in "one Spirit" they are to "strive side by side" (1.27).
The content of this gospel is to be focused on Christ Jesus, his incarnation, death, i.e. "even death on a cross", resurrection, exaltation and enthronement in fulfillment of Isaiah 45.23, which will involve the bowing of every knee "in heaven, earth and under the earth" and the confession of every tongue "that Jesus Christ is Lord" (2.5-11; Acts 10.36; Rom 14.11).
In view of the "day of Christ" in the verse that follows (Phil 1.11) and the "glorious body" believers receive at their resurrection, and Christ's great power by which he is able "even to subject all things to himself" (3.21), this discerning love with knowledge and depth of insight will enable one to perceive the impact of the gospel on the whole of creation. It is at present, groaning, yet there is the glorious hope of redemption and renewal, all due to the work of Christ and the Spirit.
If creation is an expression of God's self-giving love, it is due to God's love that creation will be redeemed from corruption, a love from which nothing can separate us (Rom. 8.39). It is this hope that we need to hold on to, especially during this Covid-19 pandemic and all the ills of this world, social, political, both domestic and international, ecological and so forth.
The world is eagerly waiting for the revealing of the sons of God, it's true rulers who are joint-heirs with God and Christ (Rom 8.16-17). On the "day of Christ" he will "change our lowly body to be like his glorious body" and at that very moment, creation will be set free from its bondage to decay and obtain the glorious liberty of the sons and daughters of God (Rom 8.18-30).
Secondly, Paul says that this "knowledge-filled", "perceptive" (aesthesis) love results in moral discernment (dokimadzein) so that we may distinguish between right and wrong, discern or prove "what is excellent". We live in a world that has lost its moral moorings, with everything being relative, hence such discernment is a crying need. Paul adds that we "may be pure and blameless for the day of Christ" (1.10).
Anticipating the "day of Christ" and our resurrected and "glorious bodies" like Christ's, calls for present living in "purity" and "blamelessness" (1.10). In the Old Testament, these two words were used in the context of ritual purity of the Temple priests, but here it is a call for holiness that far supersedes that, for we are "sanctified (hegiasmene, literally holified!) – by the Holy Spirit" (Rom 15.16 cf. 2 Thess. 2.13) and have been made acceptable to God by the work of Christ and the Spirit (1 Cor 6.11).
Thirdly, we wait in hope for the "day of Christ" while practically demonstrating that we are "filled with the fruits of righteousness" (Phil 1.11, cf. 3.9) i.e. walking in the Spirit evidenced by right living, ethics and a godly lifestyle, as also seen earlier in Gal 5.22-23. According to Gal 5.16-26 if we walk by the Spirit, we will not gratify the desires of the flesh, and we will be led by the Spirit, the causative agent who empowers right ethical living (Ezek. 36.27; Rom 8.14).
It is by the Spirit that we put to death the deeds of the body (Rom 8.13). Ethical living "comes through Jesus Christ, to the glory of God" (Phil 1.11). It is from Christ that we so "learn" for we are "taught in him", even "as the truth is in Jesus" (Eph. 4.20-24). This is illustrated in the Sermon on the Mount (Mt 5-7) and elsewhere in the teachings of Christ in the gospels. Being "filled with the fruits of righteousness" is parallel to demonstrating the "fruit of the Spirit" of Gal 5.22-23 and ought to be the distinctive mark of a believer.
Conclusion: The present global pandemic, power-struggle between nations and the persecution of believers calls for bended knees and intense prayer, at times "with sighs too deep for words" (Rom 8.26). The present crisis, as never before, has brought us all together and while all of Paul's prayers are inspiring, the distinctive feature of his prayer in Philippians – love for the people of God, for God, and widely speaking for everyone – is more relevant in the context of the present pandemic.
We need to "abound more and more with knowledge and all discernment". May our partnership in the gospel prompt us to practical action like which was displayed by the church at Philippi, also engage us in deep prayer, practical living and holiness, "all for the glory and praise of God".
Dr Danny Moses lives and ministers in Western Australia
Photo by Cytonn Photography on Unsplash